Total Aflatoxin Quantification Assay
Aflatoxins are naturally occurring fungal toxins that can be present in many different types of food. Contamination of food with aflatoxin can cause a variety of illnesses including liver cancer. The Total Aflatoxin Assay Kit contains immunoaffinity columns and reagents for the convenient purification, enrichment, and quantitation of total aflatoxin (B1, B2, G1, and G2) from a variety of food and feed samples. The columns contain immobilized antibodies which bind all aflatoxins. When food sample extracts are passed through the columns, aflatoxins will specifically bind to the column while the other substances pass through. The Derivitizing Reagent and Total Aflatoxin Standard allow this purified sample to be directly measured using fluorometer operating at 360ex/460em.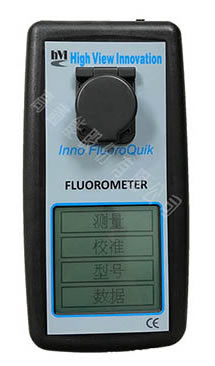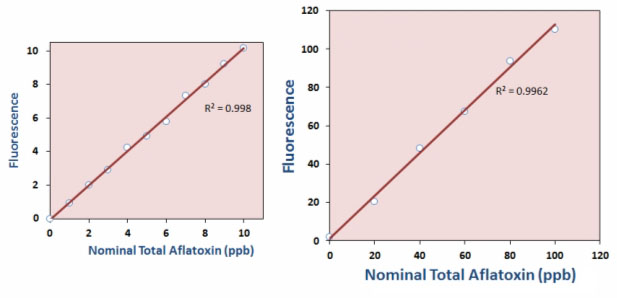 ➥ Samples: Nuts (peanuts, cashews, pecans, walnuts, almonds), corn, peanut butter & peanut oil.
➥ Assay Performance:
● Rapid (25min), convenient, sensitive, and accurate compared to most methods based on ELISA.
● High portability using handheld fluorometer for accurate quantitative measurement.
● Precise and linear detection range: 1 – 100 ppb.