The Somatic Cell Count (SCC) is a main indicator of milk quality. The device gives you SCC test right in the milking parlour, and anywhere else you need to check milk quality. The device delivers results and an image of cells in the sample in seconds without having to send samples off to a lab.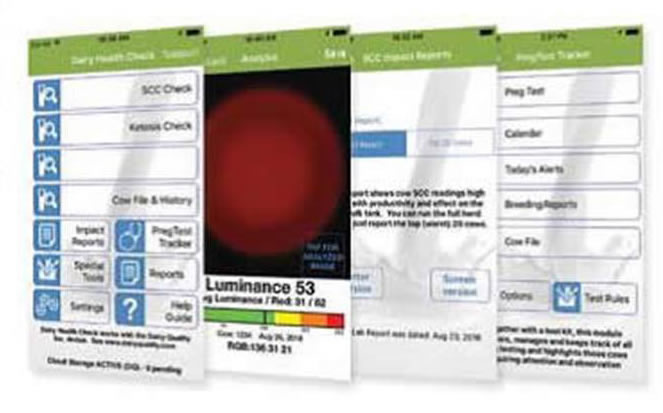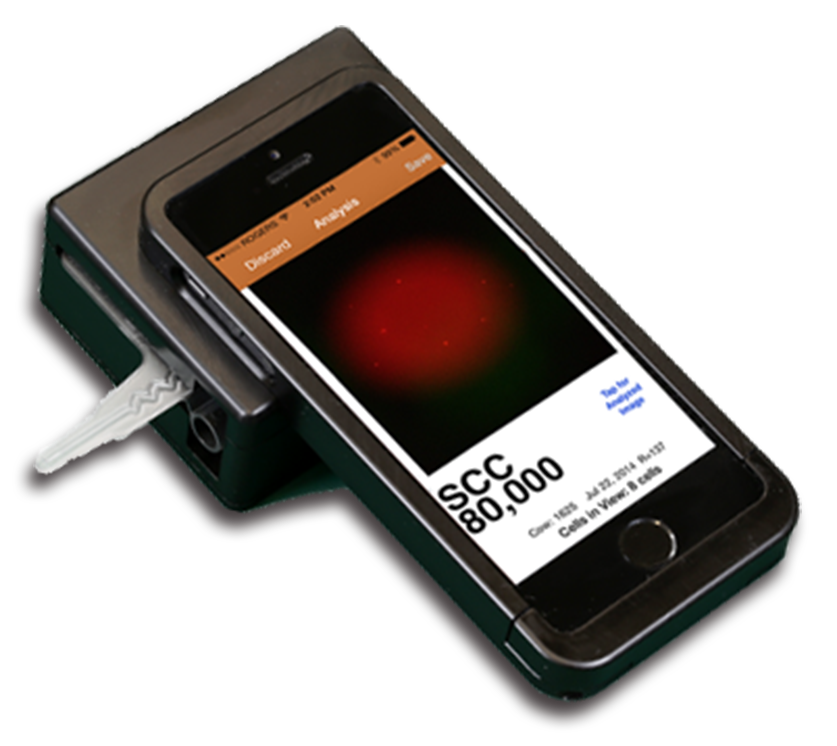 ➥ Features:
1. Highly portable, rapidly obtain measurement results.
2. Touch screen, easy to operate.
3. Somatic Cell Count(SCC) measurement ; Receive an indication of the possible pathogen
4. Store images, results and records automatically for future reference.
➥ Product Content:
1. iPod, microscope device with optically enhanced lens
2. milk sample slides
3. App--"Dairy Health Check"

➥ Procedure:
1. Draw a milk sample and load into a milk slide.
2. Insert the slide into the device and the imaging technology scans the milk.
3. An image of the sample is captured and analyzed by the SCC app.
4. Results appear on screen.

➥ Measurement results (image analysis), predict the possible pathogen: